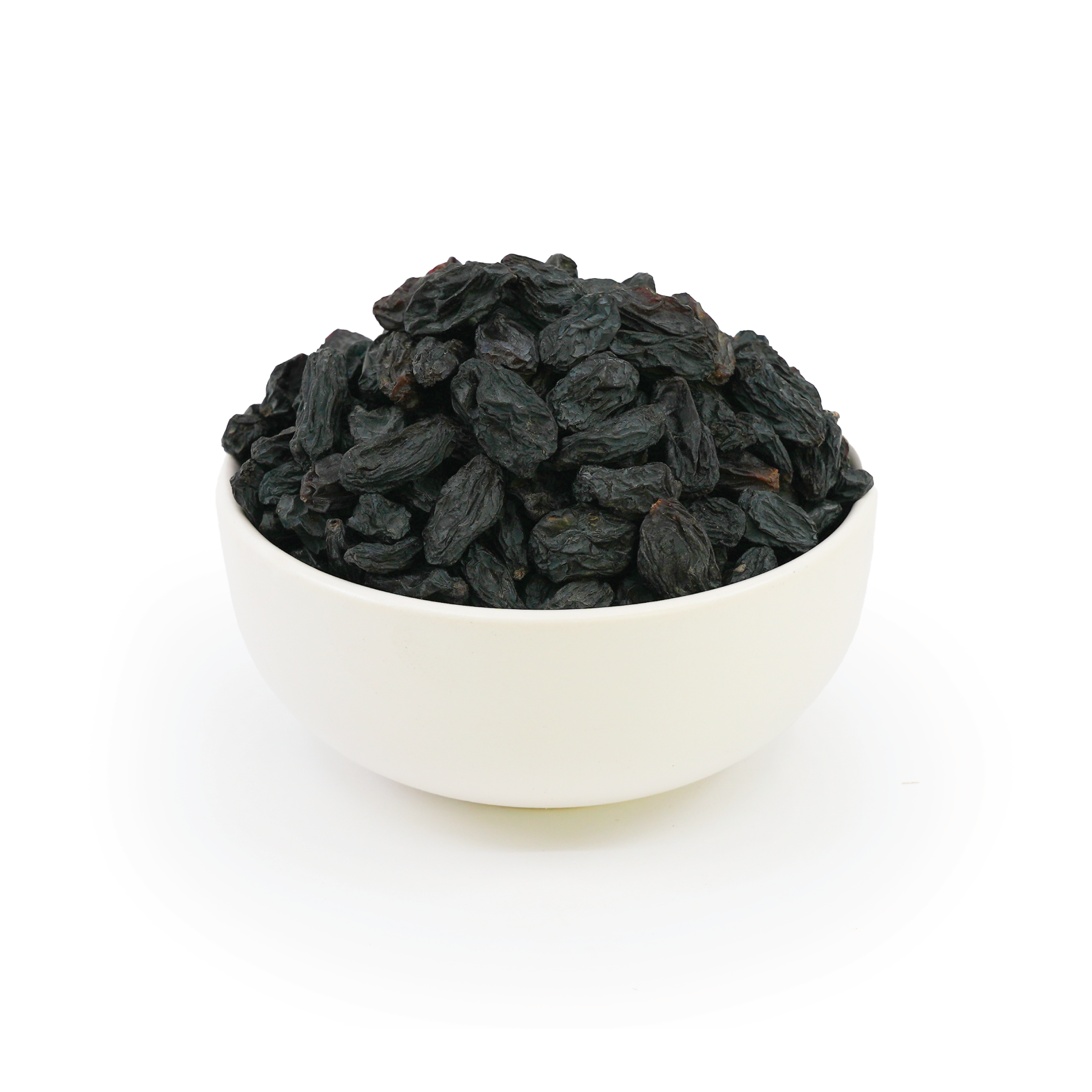 Raisins Black Jumbo (Uzbekistan) 500g *3 Pcs
Experience the richness of Black Jumbo Raisins in the UAE. Packed with flavor and health benefits, our raisins are the ultimate snack choice. Order now and savor the taste of sunshine ! FREE Delivery in UAE.
"Savor the Richness of Finest Raisins"
Unlock the Taste of Sunshine
Indulge in the sumptuous delight of our Black Jumbo Raisins, meticulously sourced from the heart of the United States. These raisins are more than just dried grapes; they are the epitome of nature's sweetness and the perfect blend of flavor and health. With every bite, you'll be transported to the sunny vineyards of the USA, where these exquisite raisins are cultivated with care and passion.
Why Choose Uzbekistan Raisins?
Premium Quality: Our Black Jumbo Raisins are handpicked to ensure only the plumpest, juiciest grapes make the cut.
Health Benefits: Packed with antioxidants and nutrients, they promote overall well-being.
Versatile Snacking: Enjoy them as a standalone snack, add them to your salads, or use them in baking for a burst of natural sweetness.
"The Perfect Snack for a Healthier You"
Elevate Your Nutritional Game
When it comes to health-conscious snacking, our USA-origin Black Jumbo Raisins are a game-changer. These tiny powerhouses are packed with essential vitamins and minerals, making them the perfect guilt-free indulgence.
Nutritional Highlights
Rich in Fiber: Aid digestion and keep your gut happy.
Natural Energy Boost: Skip the sugary snacks and opt for a natural energy source.
Iron and Potassium: Support your body's vitality and overall health.
A Snack for All Ages
Kids love the sweet taste, making it an excellent alternative to sugary candies.
Adults can enjoy them as a wholesome snack at work or on the go.
"Experience UAE's Favorite Imported Raisins"
Bringing the World to Your Doorstep
In the heart of the UAE, our Black Jumbo Raisins from the USA have become a sensation. We take pride in delivering a taste of America's finest raisins to your doorstep. Join the ranks of our satisfied customers who have made these raisins an integral part of their daily lives.
Why Choose Our Imported Raisins?
Authentic Origin: We guarantee the origin of our raisins, ensuring you get the best from the USA.
Local Love: UAE residents trust and adore our premium quality raisins.
Delightful Packaging: Our raisins come in convenient, resealable packs to maintain freshness.