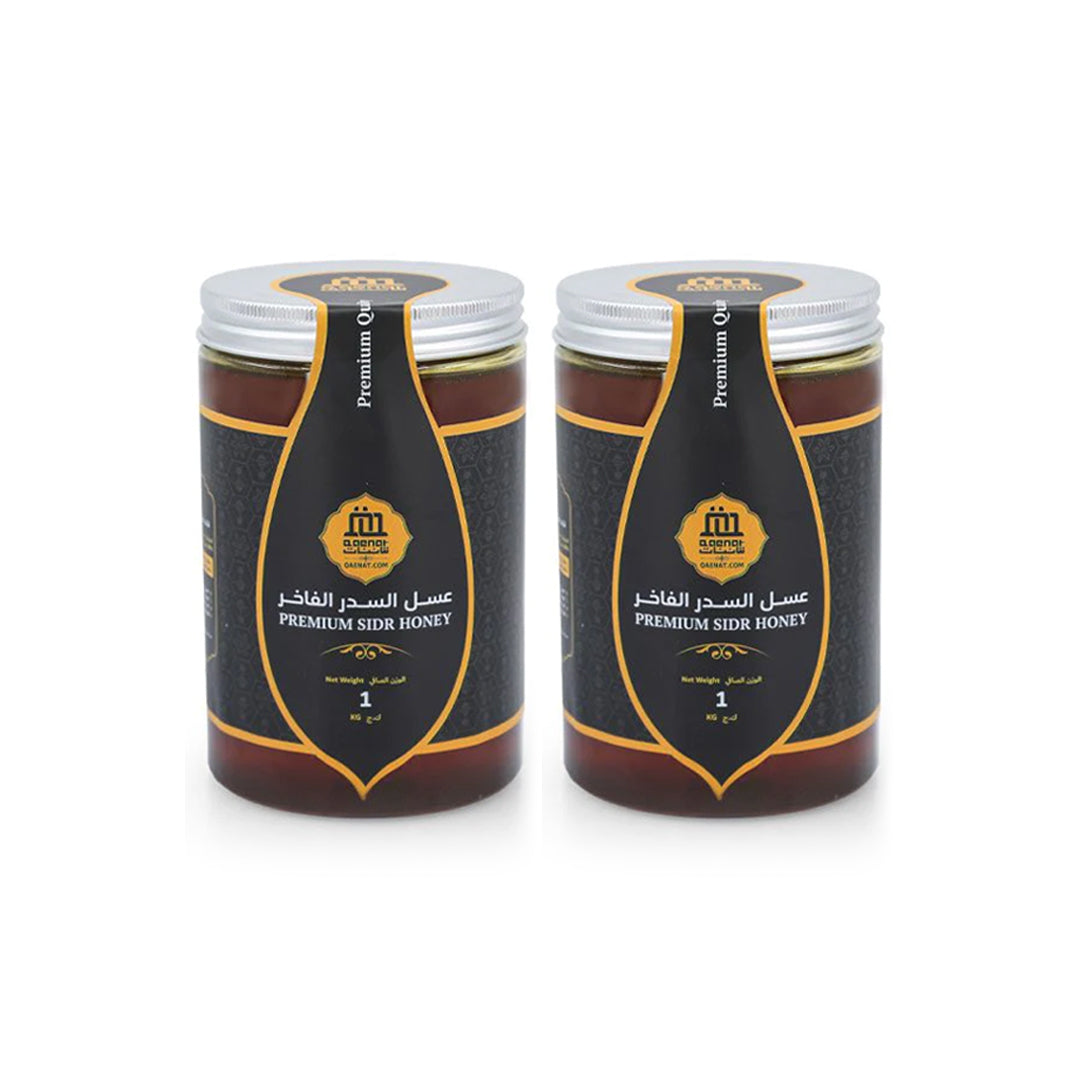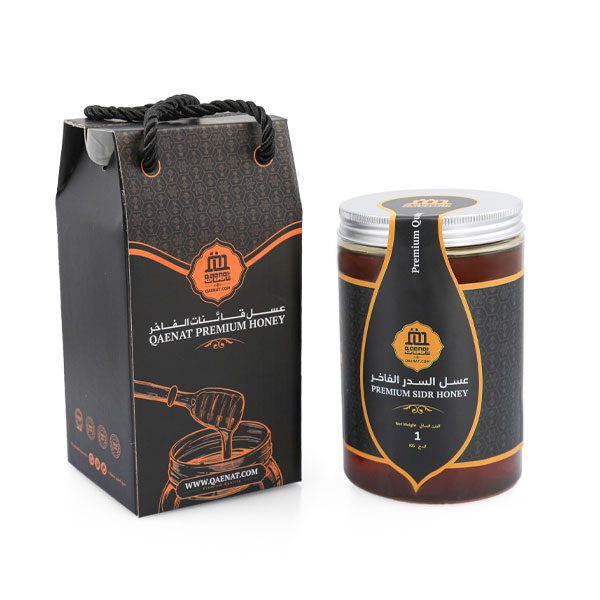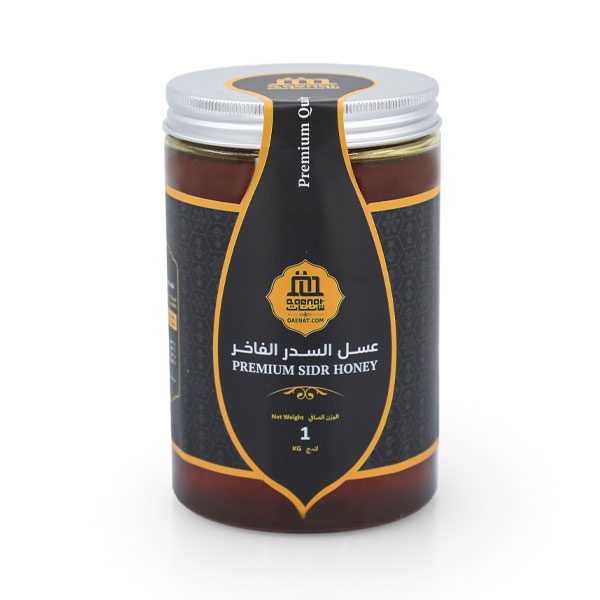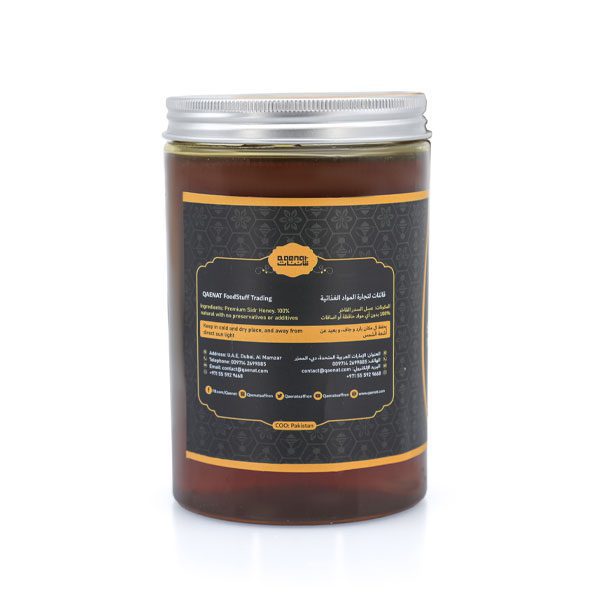 Premium Sidr Honey (1 Kg * 2 Pcs)
 Origin: Kashmir, Pakistan
100% Pure and Natural
2 Kg
Rich in antioxidants
Distinct taste and color
Free from artificial additives and preservatives
NEW YEAR OFFER Premium Sidr Honey 1KG + 35% OFF
Qaenat is proud of being able to provide scrumptious honey from Pakistan! We are glad to present you with the highest quality Sidr honey distinguished by its extra potency, and unique taste.
About Sidr Honey
Sidr honey comes from wild bees & natural resources, it comes fresh and raw from Pakistan's lush region.
Wild Sidr tree is the nectar source of this mono-floral honey. Mono-floral means that the honey comes from the bees which have exclusively been fed from the nectar of the wild Sidr trees that are located in different areas of Pakistan.

Feeding on the same tree provides the bees with high nectar concentration, making Sidr Honey thicker and sweeter than the other kinds of honey. Sidr honey has a light and fruity aroma. The flavor is delicate, creamy, and refreshing, with undertones of date and a hint of sourness
Quality and Packaging:
Premium Sidr honey is 100% natural, raw Sidr honey. Qaenat harvests our Premium Sidr Honey using traditional methods without relying on any artificial tools or heat treatment.
Free from additives & preservatives. hygienic acrylic jars. a special Acrylic Jar that has an air-tight lid to ensure that the honey will remain fresh and the taste will remain longer.
It's one of the most potent kinds of honey available. It carries a healthy dose of vitamin C, calcium, iron, and various therapeutic enzymes. It is highly sought after in Middle Eastern countries due to its unique nature. Whether consumed or used in the preparation of traditional Arabic foods, Sidr honey is a delicious and potent addition to any menu.
We DO NOT SELL PROCESSED OR PASTEURISED HONEY OR SUGAR-FED HONEY
RETURN AVAILABLE WITHIN 7 DAYS