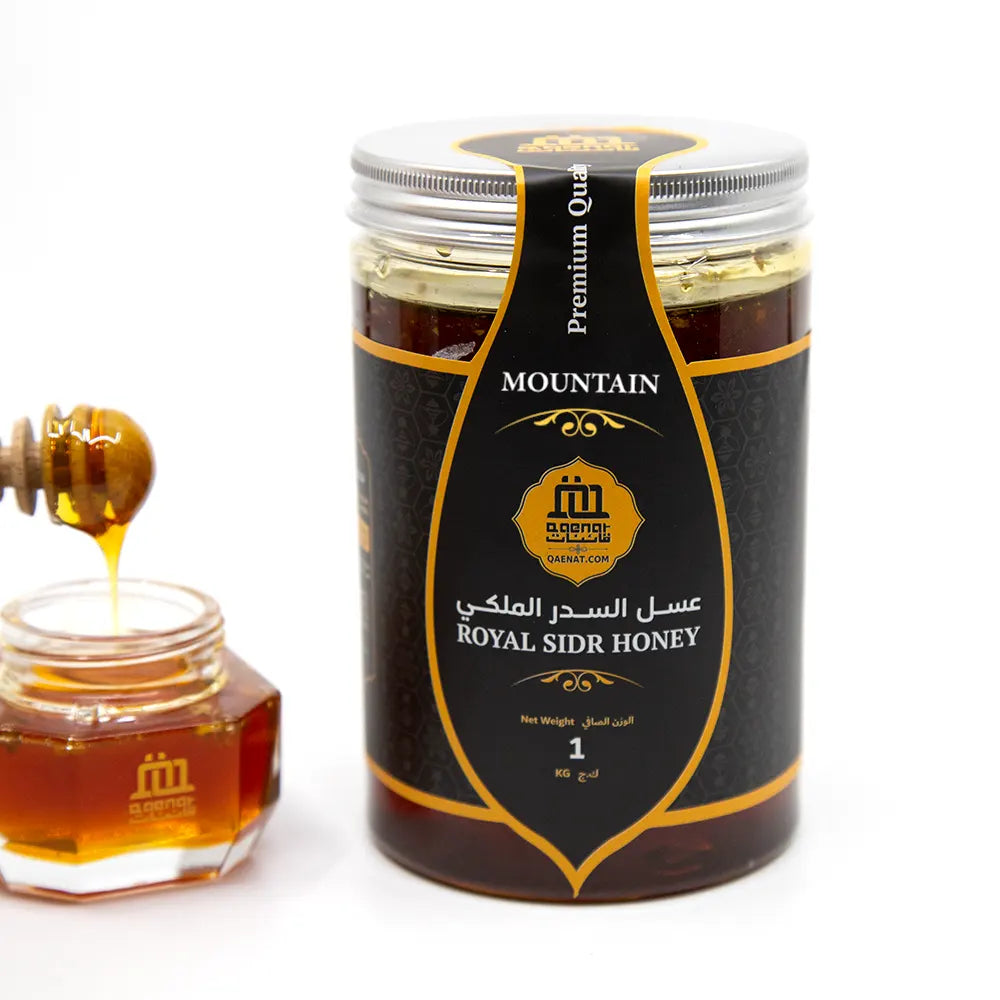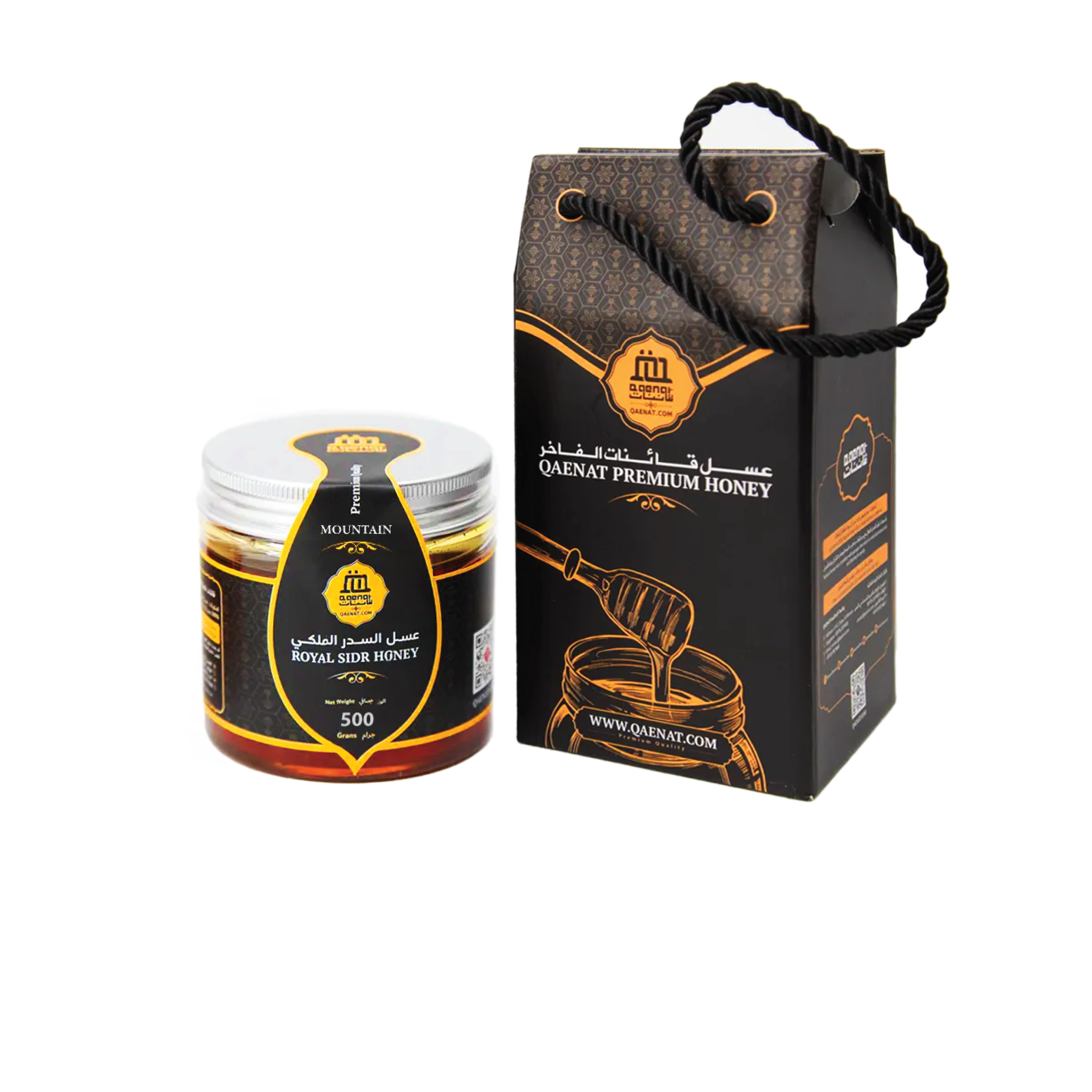 Royal Sidr Honey Mountain
Origin: YEMEN
100% Pure and Natural
Rich in antioxidants
Distinct taste and color
Free from artificial additives and preservatives
Royal Sidr Honey Mountain
Refresh your taste buds and enjoy the rich flavour of Qaenat Royal Sidr Honey, an excellent gift for honey lovers. It is the best alternative to sugar to add sweetness to food & drinks, tea, coffee, or even toast and bagels.

About Sidr Mountain Honey:
Qaenat brings Royal Sidr honey from Yemen. It has a distinct taste, a darker colour, a delicate aroma, and a very smooth structure. Most importantly, Qaenat Royal Sidr honey has a very high and unique quality that makes it incomparable to other kinds of honey.
Fresh, healthy, and natural. It is free from artificial additives & preservatives. It has a range of health benefits as it contains vitamins, minerals and antioxidants. This honey has nutrient-rich contents and anti-microbial properties.
Mountain Honey is natural honey lives in mountains cliff naturally, very rare and pure honey.
6 Reasons to choose Royal Sidr Honey:
100% pure honey gathered from Yemen.
The flavour is delicate, creamy, and refreshing.
No additives or preservatives.
Hygienic Acrylic Jar packaging that has an air-tight lid that ensures long-lasting freshness.
It is a delicious and potent addition to several traditional foods.
A perfect gift to honey lovers.