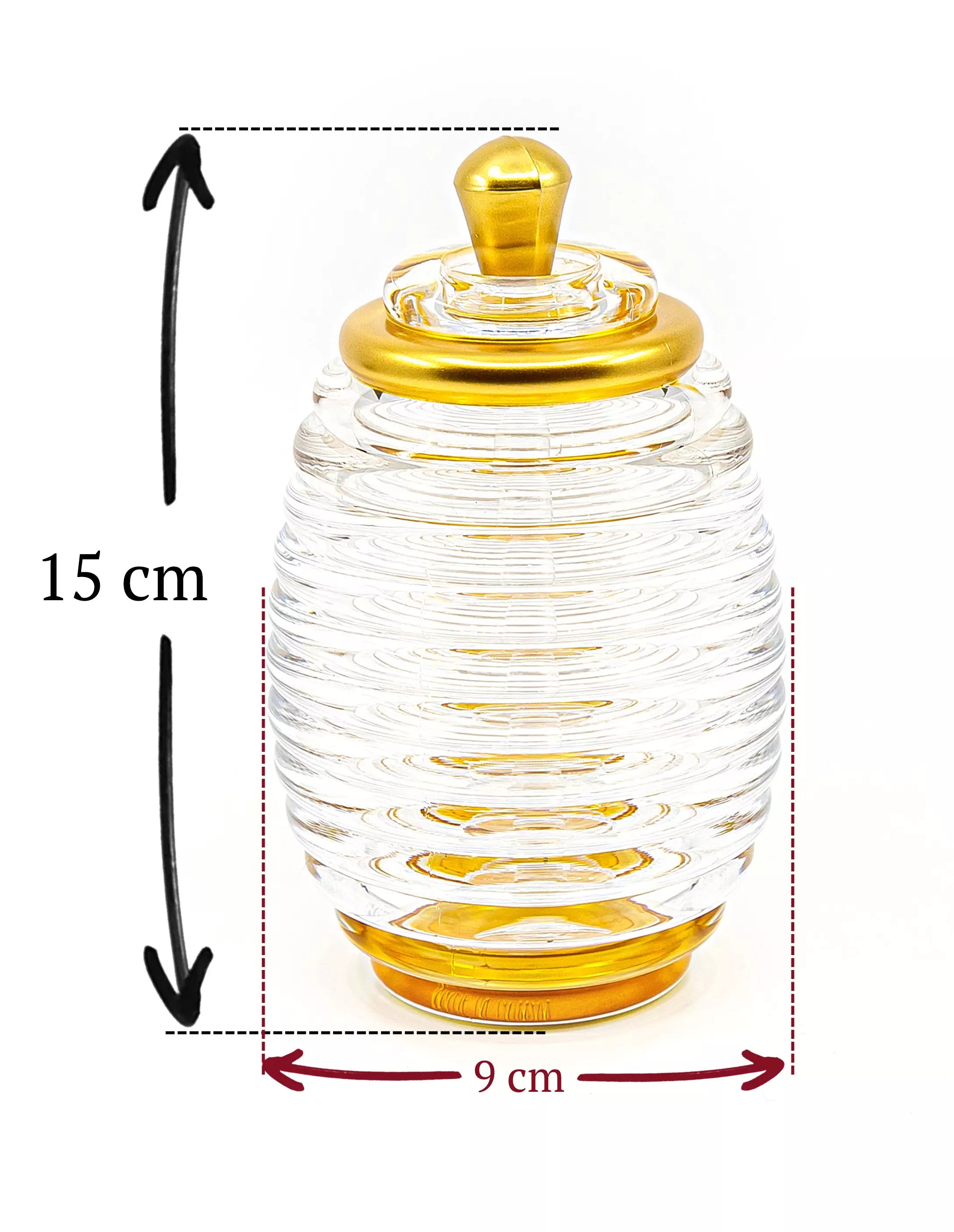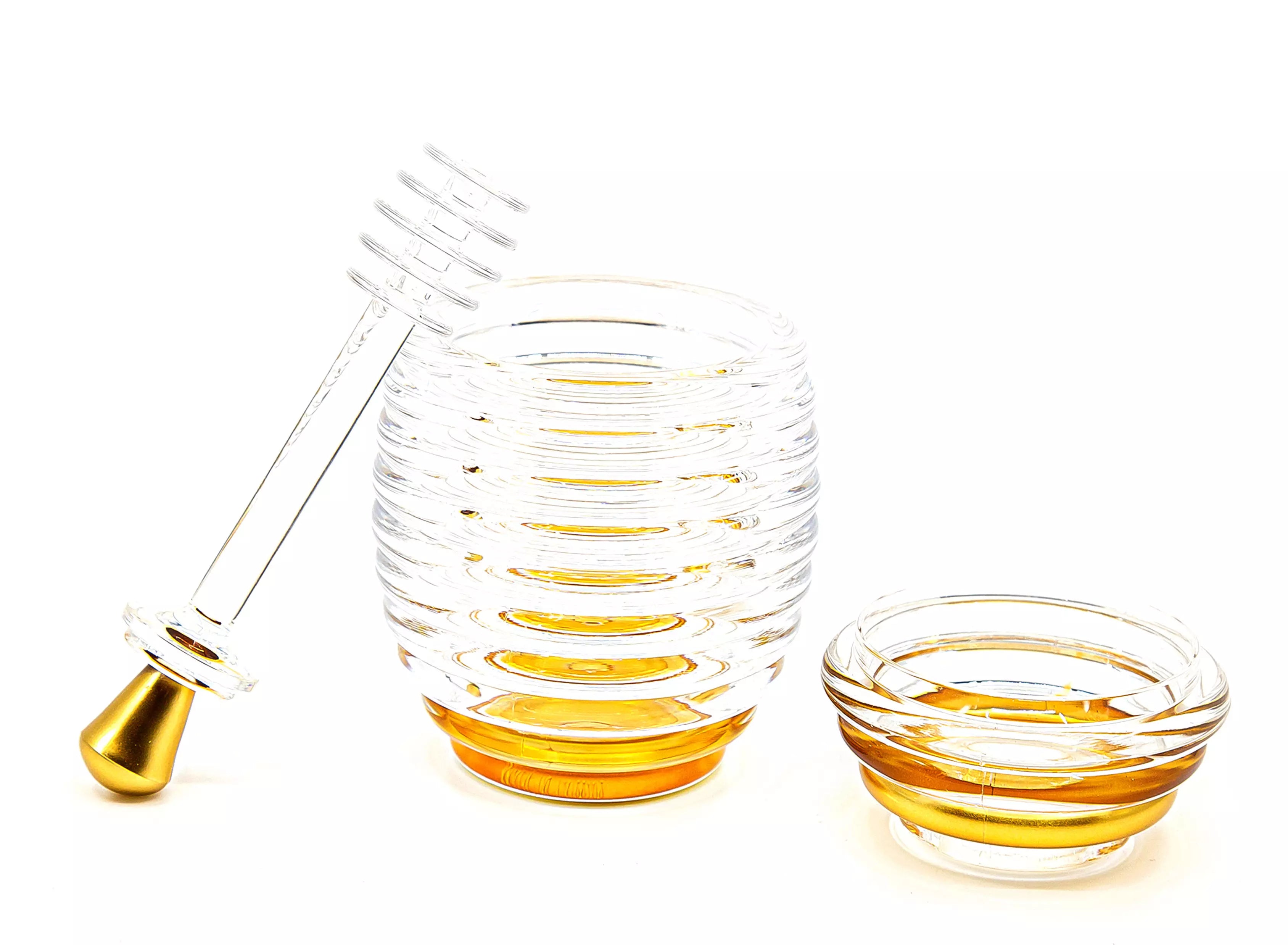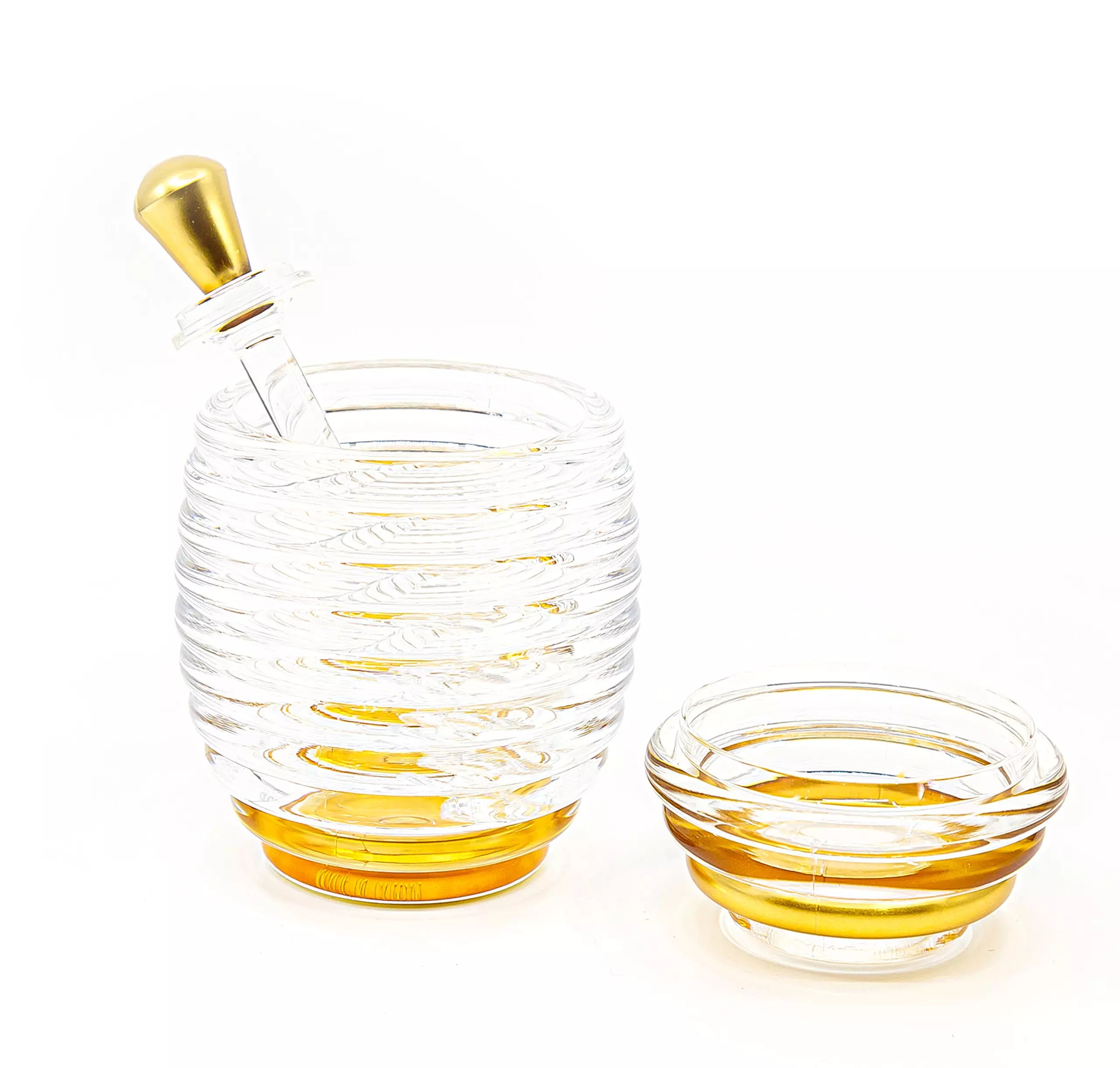 Honey Pot Acrylic Jar Gold
 with Dipper Honey Storage Container with Dipper and Lid Cover for Home Kitchen

Gold amazing honey pot. A pretty appearance can also be used as a kitchen decoration or as a gift to your lovely friends.

No more Sticky.

Perfect jar to store and drip honey or all kinds of syrups.
The ideal place to keep natural honey or syrup in the right conditions.
The stylish design is great for cooking in your kitchen or serving at your table.
The sealed design ensures the freshness and durability of storage.
hand washes with warm water.
Available in Gold color. perfect for parties, weddings, and birthdays.
gives your table a Luxurious & beautiful appearance.
Honey Dipper Acrylic Container with Dipper
Gold transparent design and beehive shape, stylish and beautiful, make it a great decor in the kitchen.
Perfect jar to store and drip honey or all kinds of drinks.
Comes with a transparent stick for dripping honey, no more mess and splitting.
256 ml large capacity to store more honey or drinks.
Made of food-grade PC material, safe and durable to use.